We shop the top home security systems on the market
What is Alarm Advisors?

Our marketplace allows consumers to do an apples-to-apples comparison and choose the best package for their home. You'll rest comfortably knowing you've found the best deal and are protected 24x7

There are Many Options

Most security companies use the same or similar hardware and some outsource the monitoring. More expensive providers are typically compensating for huge advertising budgets, not because their product is superior their competitors.

Why Alarm Advisors Works

We can help you decide on a solution in half the time. Contacting 4 or 5 companies for pricing is a waste of time. Call us today, we'll get you pricing and options from the top providers in your area.
Compare Monitoring

Get 24/7 x 365 monitoring to protect your family and lower your insurance premiums. We'll compare rates from several providers.

Qualify For Free Equipment

Depending on your needs, you may receive up to $1,400 in free security equipment including sensors, touch pads and more.

Qualify For No Installation Fees

Some providers offer free installation and others provide DIY instructions on how to install your system in no time.

Save On Your Home Insurance

Enjoy savings on your yearly home insurance premium. If you offset the monitoring costs with the premium savings your expenses should be small.

Home Automation Capabilities

Enjoy the ability to control lights and appliances through your home security system.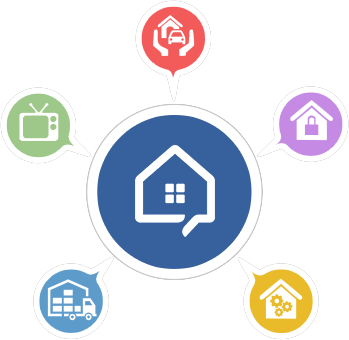 Protect your family, protect your valuables and lower your insurance premiums today. START HERE